Government processes and procedures, in general, are not necessarily designed to please users (travelers in your case). You don't need to be an experienced traveler to know how painful a visa process can be, from figuring out how the government's website and technical requirements work to paying a non-refundable fee without knowing if you did it right in the first place, and often with no updates about your request.
Because we know mistakes happen (believe us, we've seen it before), we want to be able to offer some flexibility to our travelers. That is why we created the Reapply & Rejection Protection add-on: it aims to give you peace of mind in case you submit your application with incorrect information or if your in case it's been rejected by the government.
In any case, if assistance is needed and you did add Reapply & Rejection Protection to your order, simply submit a request, and we'll help you with the next steps.
Take a look at the screenshots below to see how to add Reapply & Rejection Protection to your order: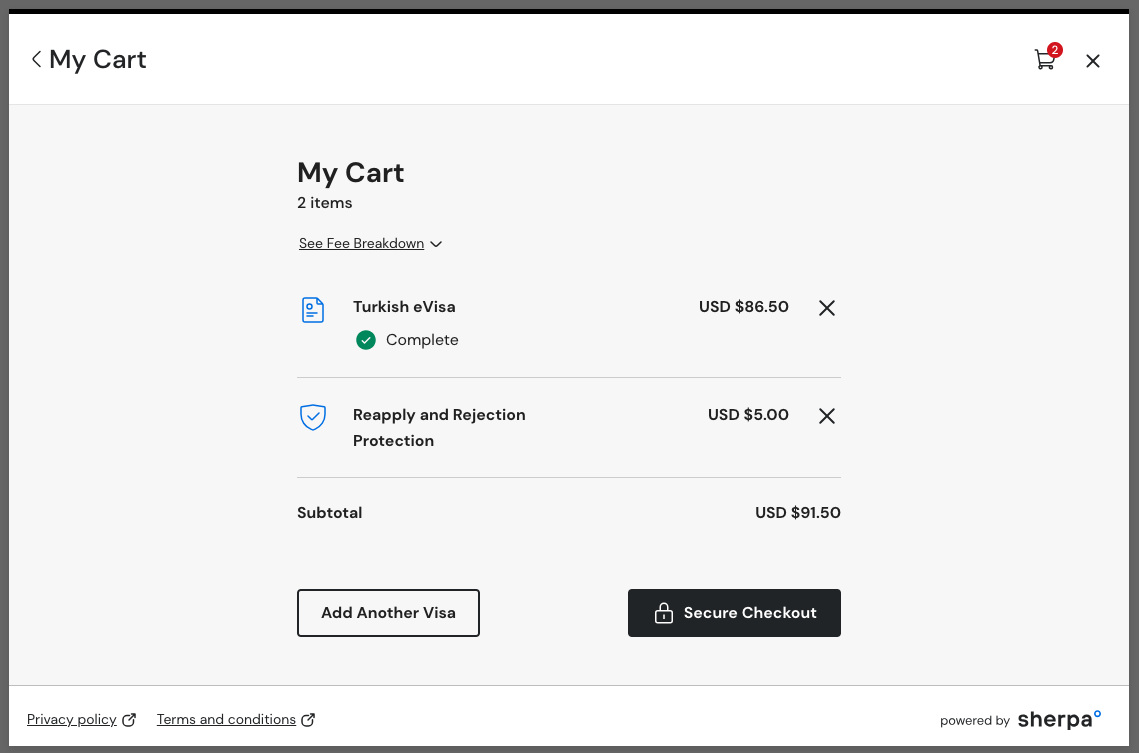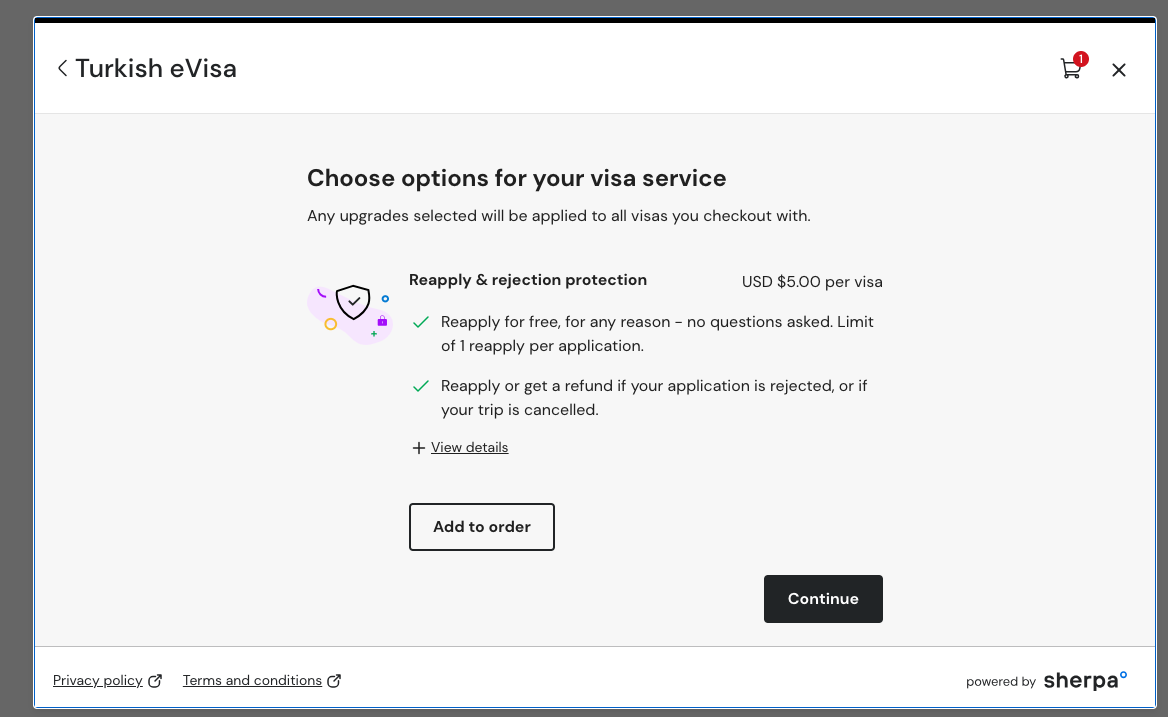 To know more about government fees, please visit our Terms & Conditions.