Not all eVisa or eTA applications will require hotel information from the traveler. Some countries require that you provide your host details only (name, address, phone number, and email), and that can be a person or a hotel/ Airbnb.
When staying with a family member or friend, the following additional documents are required for most eVisa applications:
For your accommodation document, please provide an invitation letter from your host. This can be an email or typed letter from your host containing your name, their name, their address, the dates you'll be staying with them, and a formal invitation for you.
Your host's ID or passport page showing their status in the country (if they're not a national of the visited country).
Please see below for an example invitation letter required when staying with friends or family: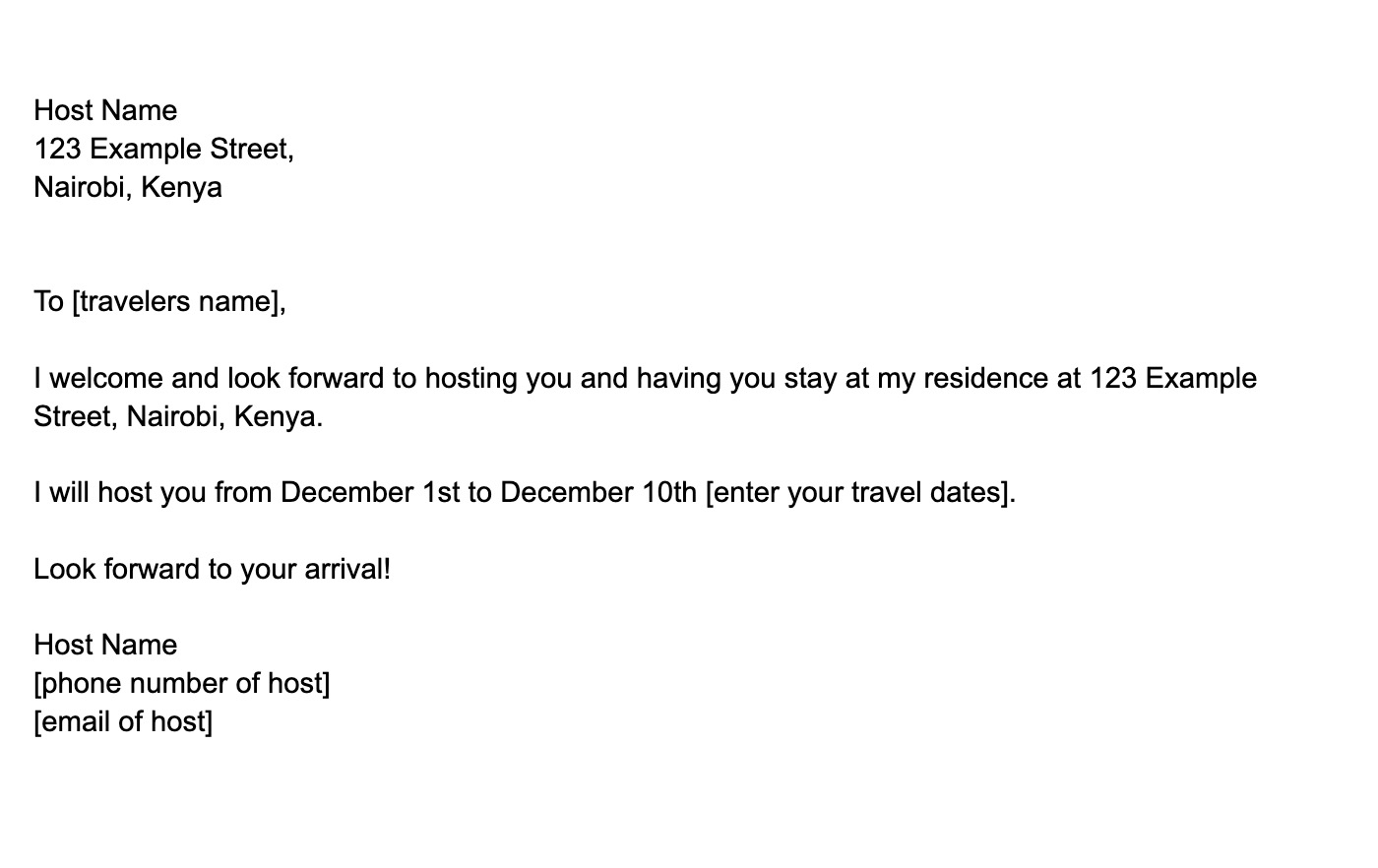 If you're traveling to Kenya, please check this article.
If you're still not sure how to proceed, contact us here.